Shipping:
Shipping is from Miami, Florida. Fees are $2.50 for first item, each additional item is an additional $.25 This includes delivery confirmation for packages in USA. Please inquire shipping for posters, traincase, and Barbie doll. USA shipping only.
Feedback:
purplepetticoat on ebay; uofmchick18 on specktra.net, uofmchick18 on makeupalley
Payment:
I take paypal only and invoices not paid within 24 hours will be cancelled unless otherwise noted. Payments can be sent as gifts with no additional charge to paola.aramayo@gmail.com or can be paid via invoices but note that paypal fees will be added!

Prices are negotiable so please ask!! Last sale was way back in March.
Face Items:

-Like New MSF Blush in Love Thing: $134.00
-Like New MSF Blush in Merrily $13.00
-BNNB MSF in Gold Spill: $30.00
-BNNB MSF in Warmed: $30.00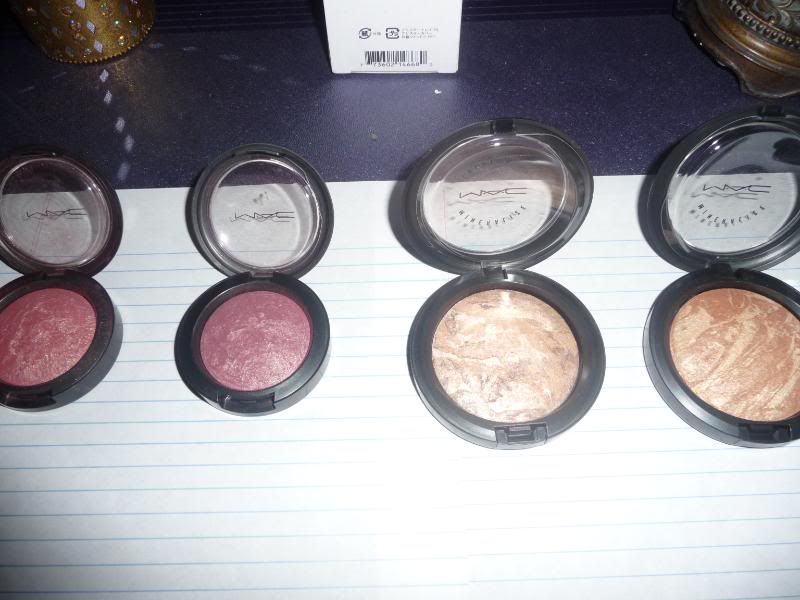 Large Eyeshadows:

-BNNB Frappe Large Screw-top Eyeshadow Disc/HTF: $25.00
-MAC Halftone Blue Large Eyeshadow, used x4, number rubbed off Disc/HTF $25.00
-MAC Iris Print Large Eyeshadow, used 3x, number rubbed off Disc/HTF: $25.00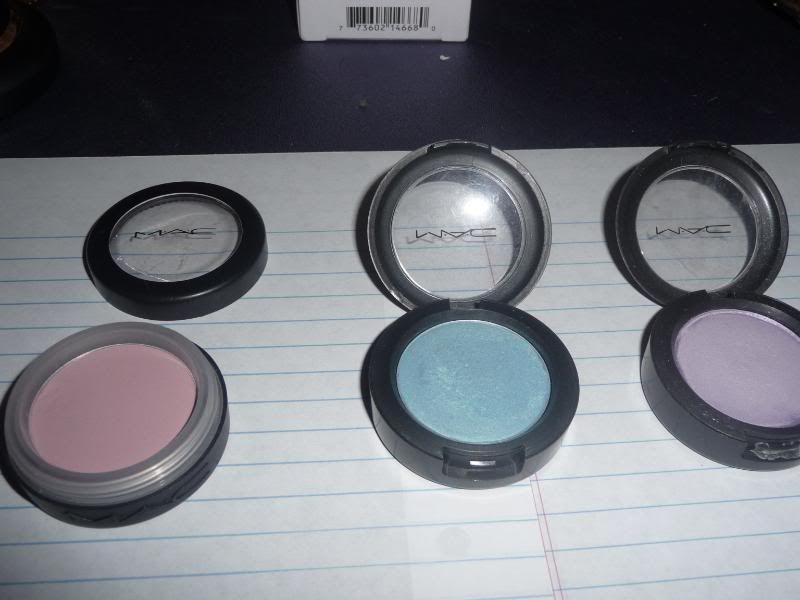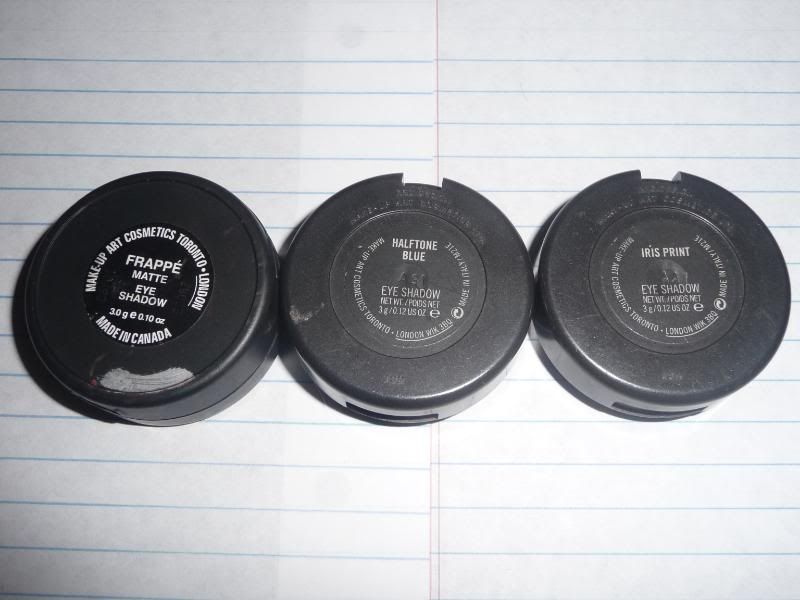 -All eyeshadows are $10.00 each. All used 1-4x, come with magnet and original labels
Highlight/Oranges Palette: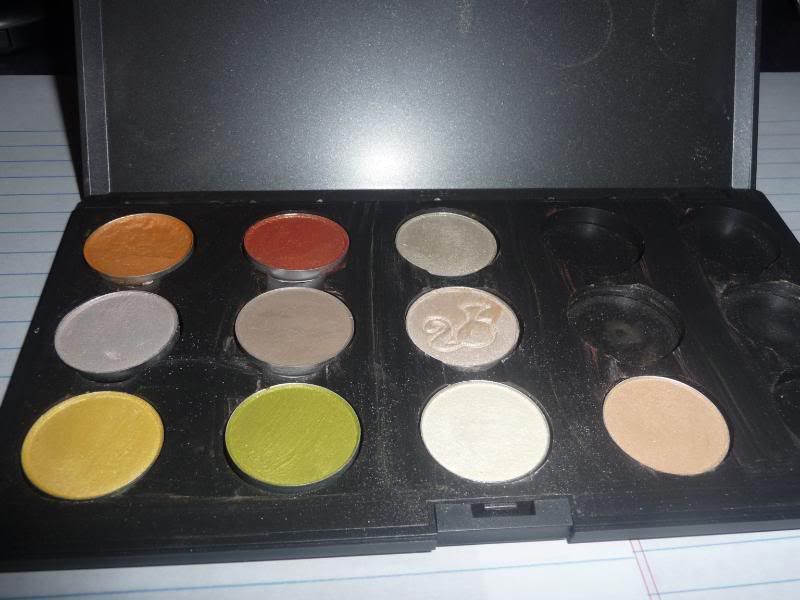 Top: Fab & Flashy, Firespot, Oceanique
Middle: Sea Myth, Seedling, Magic Dust
Bottom: Going Bananas, Eyepopping, Solar White, Claire de Lune
Purple Palette: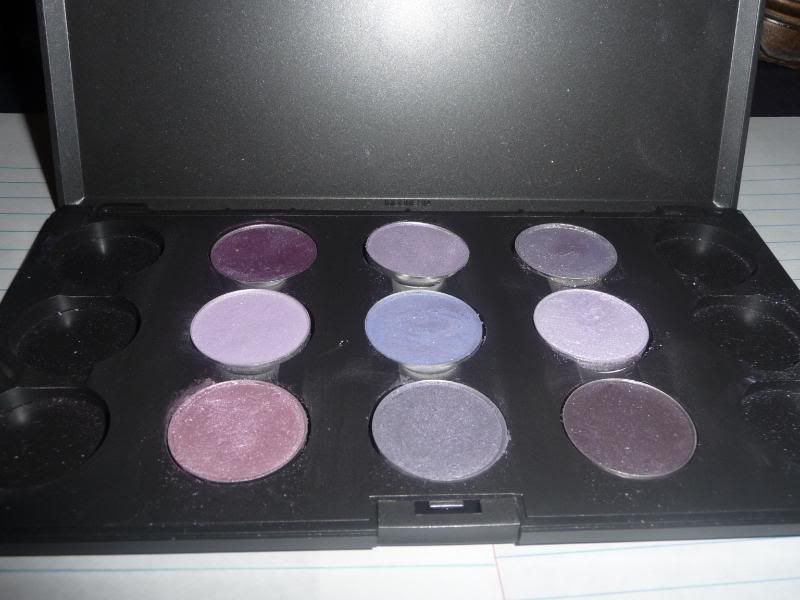 Top: Satellite Dreams, Beautiful Iris, Idol Eyes
Middle:NFS, Iris Print, Li'Lily
Bottom: Mancatcher, Little Minx, Fertile
Teals/Blue Palette: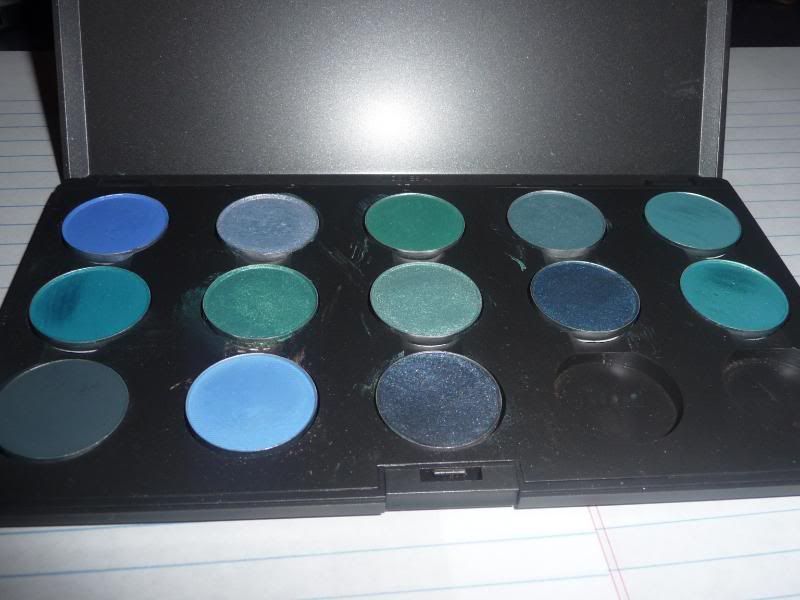 Top: Bang on Blue, Chill Blue, Gulfstream, Moonflower, Ingenue Blue
Middle: Cool Heat, Waternymph, Shimmermoss, Blue Flame, Big T
Bottom: Plumage, Electro Sky, Flashtrack
Neutrals/Browns Palette: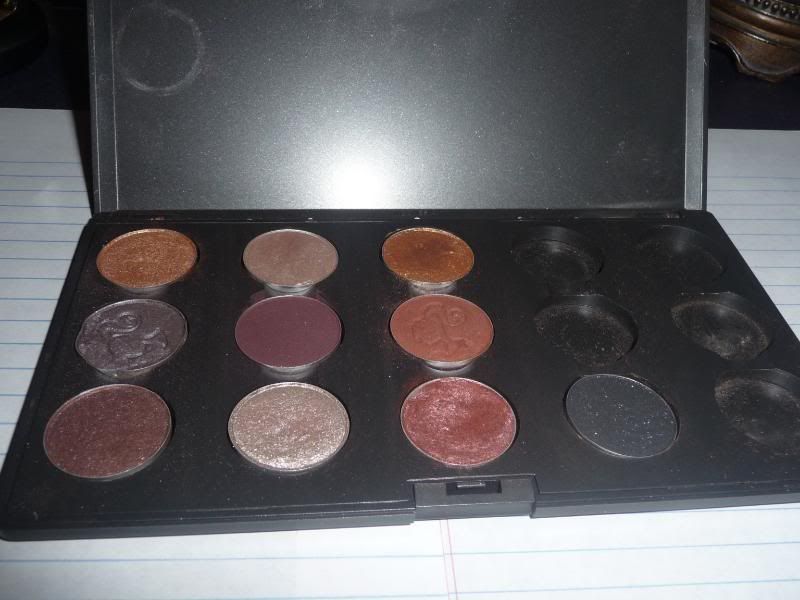 Top: Cosmic, Innuendo, Casino
Middle: Moth Brown, Sketch, Beautyburst
Bottom: Twinks, Mineralism, NFS, Black Tied
Green Palette: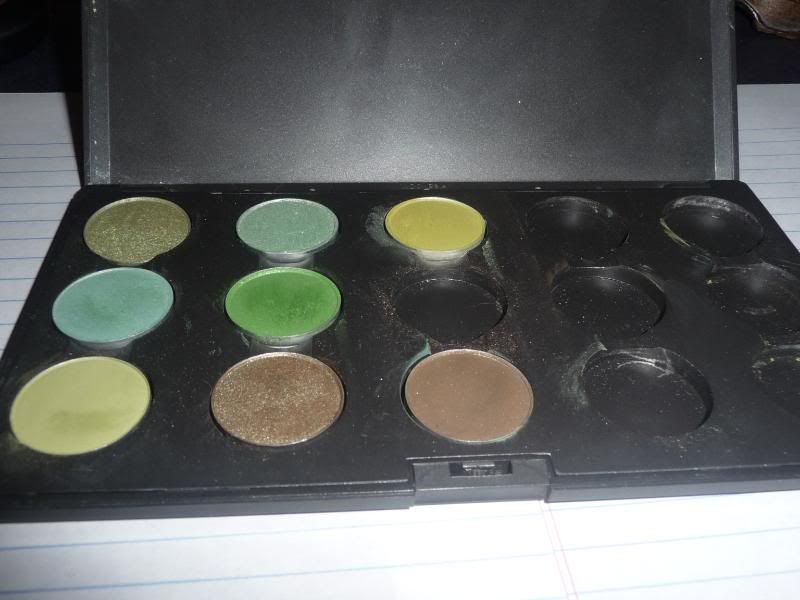 Top: Sprout, Lustreleaf, Overgrown
Middle: Warm Chill, Wondergrass
Bottom: Silly Goose, Sumptuous Olive, Saturnal
Misc Colors Palette: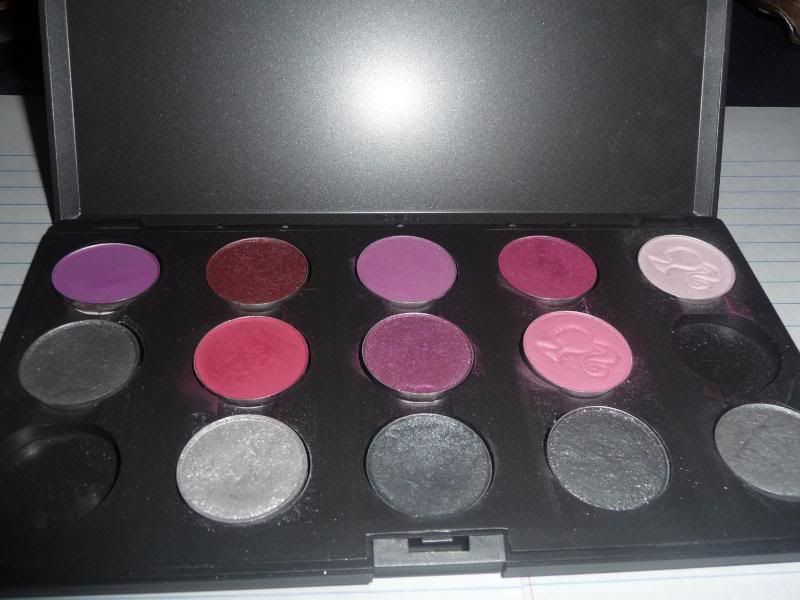 Top: Endless Love, Cranberry, Floral Fantasy, Romping, Whistle
Middle: Anti-Establishment, Passionate, Hepcat, Playful
Bottom: Fineshine, Knight Divine, Nighttrain, Anti-Establishment

Misc Items:
-Good condition MAC White Croc Train Case $60.00 obo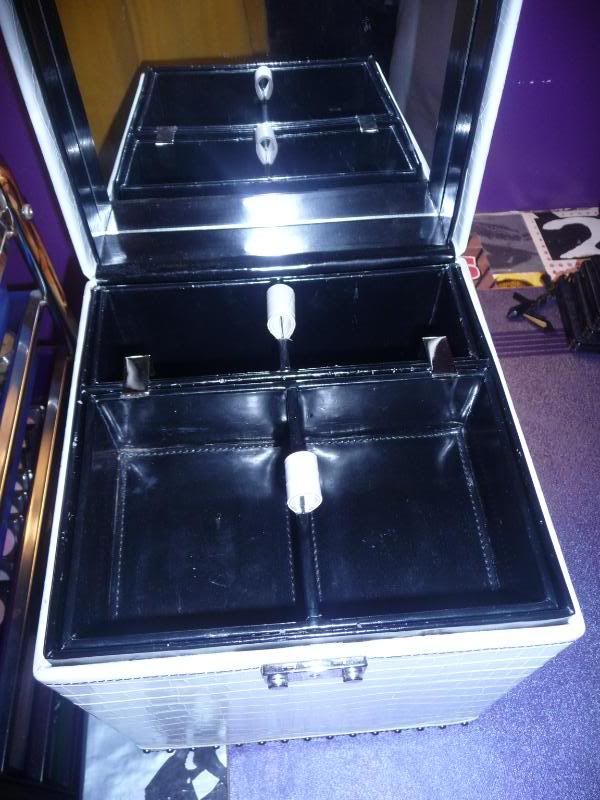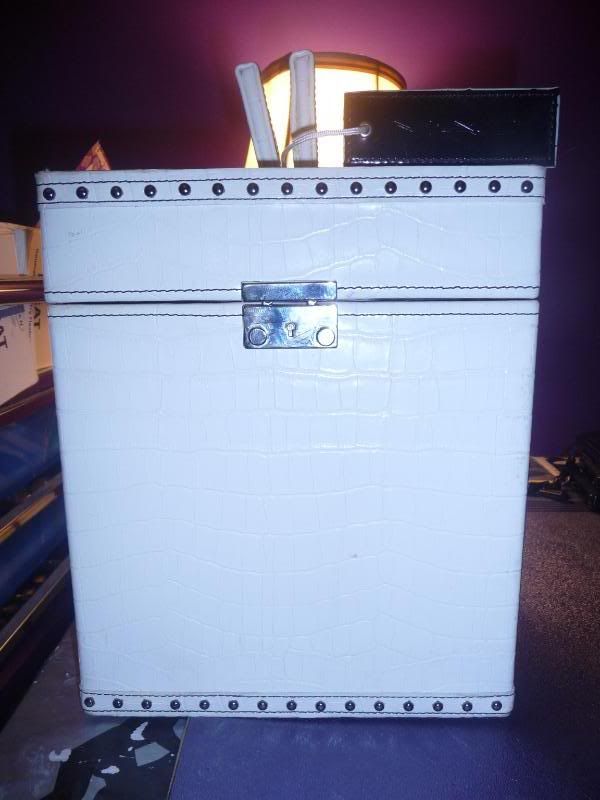 -BNIB MAC Barbie Doll: $45.00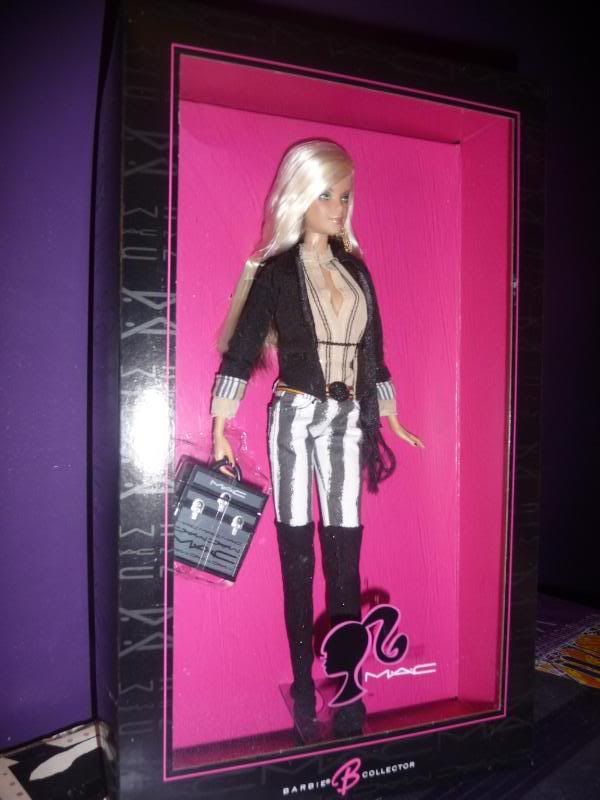 -BNIB MAF Fafi Red Head Doll: $9.00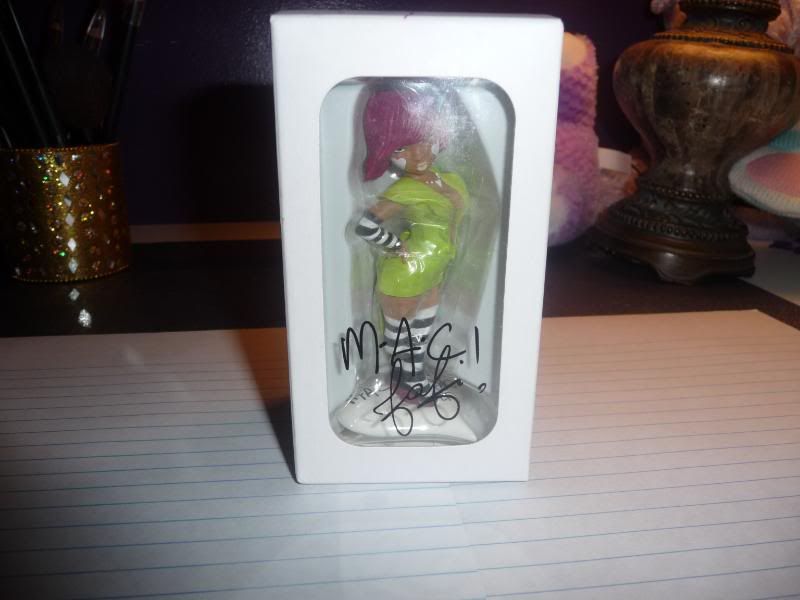 -MAC Collection Double Sided Cardboard Posters, $60.00 each or obo

EDEN ROCKS,AQUADISIAC, HAUTE VOLTAGE, FAB FLORALS